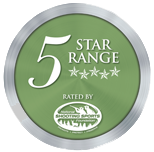 Gunsmithing is more than just a necessary service or an interesting hobby. It's an art form.
For gun owners, it's important to keep your firearms in good working order. There's nothing sadder than seeing a beautiful firearm damaged or rusted from years of misuse or neglect.  Our on-site gunsmithing services set us apart from other gun shops.
From making great grandpa's old rusty barn gun work like new to making your standard 1911 a work of art, we can help. From sighting in your new firearm or restoring a family heirloom we are here for you.
What services do gunsmiths offer?
Our gunsmith services offer professional appraisals on the safety of a firearm or its worth. He will check all the mechanisms to make sure it is functioning properly, and provides services to gun owners in the surrounding area.
It's our goal to make sure you have a firearm that meets your needs. Our gunsmith can assist you with determining enhancements that fit your hunting and shooting needs, whether you're seeking to do night hunting, shoot at long range or increase your hunting stealth.
Function enhancing/improving services we offer include:
Trigger jobs
Muzzle Brakes
Mounting scopes
Installing night sights
Cleaning
Owning a firearm is a very personal decision, and responsible gun owners cherish their connection with their firearms. While technological advances continue to make firearms more innovative and advanced, a factory-manufactured firearm can lack the personality and uniqueness of a gun customized to fit your needs.
Our gunsmith can work with you to design a firearm that is perfectly tailored to you. When you meet with our gunsmith, you can discuss your needs and your planned usage of the firearm.
Then, the gunsmith can design custom enhancements that make the firearm feel that was truly designed with you in mind.
When you visit Smokin' Gun Worx, you should go to our firearms experts to find the perfect firearm for you from our extensive in-store selection, then visit our gunsmith to determine the enhancements that will make it feel like a perfect fit for you and your needs.
Some of the design services we offer include custom stocks, barrels, finishes and fittings.
Your firearms are powerful and they're important to you. Our gunsmith can help you treat them with the respect they deserve. In addition to more extensive repairs, our gunsmith can also assist with cleaning and maintenance to ensure you're keeping your firearms are in excellent working condition.
Cleaning your firearms regularly is one of the most important things you can do to ensure longevity and accuracy with your firearms. Even if a firearm doesn't look physically dirty, a gunsmith will be able to disassemble the gun, check and correct any cleanliness and lubrication issues, and keep your firearm in perfect working condition.
Our gunsmith uses tried-and-true techniques combined with state-of-the-art technologies to ensure your firearms are clean and in good working order. You may also want to stop by for a thorough disassembly and cleaning following a visit to our on-site gun range.
Why work with Smokin Gun Worx gunsmithing services?
Customizing your firearm and keeping it in good working order helps you become more aware and knowledgeable of its capabilities, which is central to creating a high level of confidence, comfort and awareness.
If you're interested in learning more about our gunsmithing services, stop by. Our professional gunsmith, Keegin Todd, is available Monday – Friday 9 a.m. to 5 p.m.
And, if you're in the early stages of learning about firearms, attending some of our educational classes can give you an overview of enjoyment and responsibility that comes along with gun ownership.
8785 N Baileyville Rd
Forreston, IL 61030
9 am - 7 pm
Monday & Friday
9 am - 5 pm
Tuesday, Wednesday & Thursday
9 am - 3 pm
Saturday & Sunday