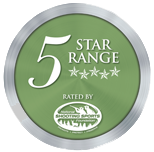 There are scenarios from balloon animals, targets and personal defense, to zombies and urban bad guys.
SGW has a Video Laser Simulator. Our simulator can be used as a training class, for hunting experiences, personal defense scenarios, shootouts with the wild west bandits and you can save the world from flesh eating zombies! Our simulator will immerse you into virtual environments, where lasers score their shots and the weapons simulate actual recoil. Over 100 games and action scenarios to entertain you.
With our unique TI program, Law Enforcement can run through scenarios to test their skills for reaction time and good judgment. Our staff will operate the program to change the outcome to keep you on your toes. The results can show shot placement and shots fired (hit or missed). All the results can be saved and given to your Head Range officer in charge.
Laser Hand Gun OR Laser Shot Gun
Experience it for yourself.
8785 N Baileyville Rd
Forreston, IL 61030
9 am - 7 pm
Monday & Friday
9 am - 5 pm
Tuesday, Wednesday & Thursday
9 am - 3 pm
Saturday & Sunday