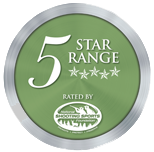 Customize these mini classes to fit your budget and schedule. Whether you prefer the entire series or specific classes that interest you, our certified instructor will collaborate with you to find the perfect timing. Designed for first-time firearm owners or shooters looking to build confidence, our flexible course covers pistols or rifles. Each 30-minute class provides ample time for range practice. Upon completing the full mini series, you'll receive 1 hour of FREE range time and a prestigious Smoking Gun Worx certificate. Don't miss this valuable opportunity – reserve your spot today!
**Each mini class requires 1 box of ammo.
Learn the essential of firearm handling and safety. This comprehensive course emphasizes the importance of Stance, Grip, Sight alignment, sight picture and trigger pull. Once you have a good understanding of the fundamentals, it's time to get some practice with live fire exercises, allowing you to implement what you have learned effectively.
If firearm malfunctions make you nervous, we have you covered. Settle your nerves by learning the proper techniques to clear malfunctions while shooting. Additionally, understand the cause and effect of these malfunctions. Enhance your skills by practicing the techniques you learned in the Mini #1 course and implementing your newfound knowledge. 
Mini #3
Maintenance & Responsibilities
This mini class will begin with a refresher, guiding you on how to effectively break down, clean, and maintain your firearm. You will also gain valuable knowledge on how to properly store and transport your firearm in accordance with Illinois law. To conclude the class, you will have the opportunity for some live fire practice on the range.
Mini #4
The Confidence Qualifier
End the Beginner Firearm Series with one final review of Mini Classes 1, 2, & 3. Now comes the moment you've been waiting for. Put your recently acquired skills to the test in our Confidence Qualifier. Walk away from this course with a heightened sense of confidence in your ability to protect yourself and your home.
*Must take mini classes 1, 2, & 3 prior to taking this course.
Instructor:  Michael | Anthony

Class Fee:
$25 Each or $90 for all four
Time:
What works for you?