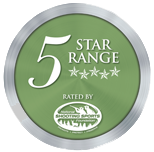 All Things Firearms, Smokin Gun Worx, and Training
Douglas A. McIntyre February 10, 2022 10:30 am Gun violence has become a regular part of the news headlines this year. Murders in American cities spiked last year, particularly in large cities. Guns were involved in most of these. According to the Gun Violence...
read more
In this article, we will be discussing scopes with long-range capabilities specifically for 1000 yards. We will show you what you need to be looking for when purchasing a high-powered scope as well as giving our review of four different long-range hunting-type scopes....
read more
By USCCA 03/02/2022 Some who concealed carry are nervous to carry their handgun with a round in the chamber. Why might that be? Is it safer to carry with a chambered round or without a cartridge loaded? Kevin Michalowski, director of content for the U.S. Concealed...
read more
Black women are arming themselves — and pushing against stereotypes of who owns firearms. By Agya K. Aning Feb 28, 2022 Photo-Illustration: Photo-Illustration: The Cut; Photos: Getty Images, Ash Ponders / The Trace This story was produced in partnership with The Cut....
read more
"We're honored to be awarded a Five-Star rating from NSSF," said Keith Ruter, Owner of Smokin Gun Worx. "What seemed to be a monumental task of collecting data and photos, improving protocols and implementing new management strategies to make the grade, has propelled...
read more
  Come in and enjoy some target practice at our state-of-the-art, climate-controlled indoor range at Smokin' Gun Worx, your top shooting option in the Rockford, Marengo, Belvidere, Freeport, Sterling, Rock Falls, Oregon, Forreston IL and Beloit WI, region. You will...
read more
Learn how to use your firearms – safely and accurately. One of the things that sets Smokin Gun Worx apart from other gun shops in the northern IL region is our wide selection of firearm training and firearm safety classes. Whether you're a new gun owner or want to...
read more
Experience it for yourself.