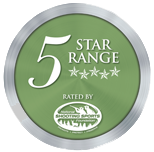 All Things Firearms, Smokin Gun Worx, and Training
Executive Directors Message Richard Pearson On Black Friday week the National Shooting Sports Foundation, NSSF, reported that there more than 683,000 background checks performed.  This period includes November 20, 2021 thru November 25, 2021.  This year will end up...
read more
by MARK MILLER on OCTOBER 17, 2021 Related Tags: Buzz, Concealed Carry, Feature Articles, Handguns, Self-Defense The Langdon Tactical Beretta 92G Elite LTT Compact, is a great choice for DA/SA carry It features a special Vertec/M9A3 style slide with forward cocking...
read more
Ready to shoot faster and more accurately? Sig P365 SAS We'll take a look at eye dominance, sight picture, & trigger pull to finish off shooting fundamentals. Eye Dominance Eyes can be dominant just as with hands and legs and an important part of shooting...
read more
WHAT IS A GUN TRUST?  LEGAL ASSISTANT NOVEMBER 24, 2019 BUSINESS LAW,  RESOURCES LEAVE A COMMENT Made a mistake when inheriting an Individual Retirement Account (IRA)? Then this could mean facing the music by dealing with tax consequences. Likewise, if you make a...
read more
The recent rise in the number of firearm purchases translates to a lot of first-time gun owners purchasing firearms. If you're a long-time shooter who grew up around firearms the notion that buying a gun could be intimidating is hard to fathom—in fact, buying a new...
read more
March 2020  Due to the recent events of  COVID-19 , there are a lot of new gun owners right now.  People purchase their first firearm for many reasons.  Everything from curiosity in the sport to self-defense.  Whatever the reason, being educated  is the catalyst you...
read more
Experience it for yourself.