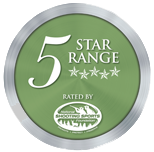 Gun Doctor
6/18/21
Do you know the way to San Jose and if not, you may be glad you don't know the way.
Once again in the land of fruits and nuts, San Jose California Mayor Sam Liccardo and city leaders have passed a new gun law that requires retailers to video-record all firearm purchases, making San Jose the largest city in California and among the first major ones in the United States to do so.
The new ordinance, aims to deter an illegal practice known as straw purchasing, that's when someone buys a gun for another person who is barred from owning firearms, such as a felon or minor.
The new law is just one part of a 10 point gun control plan that the mayor unveiled last week..
The mayor's plan also calls for a separate ordinance that would require gun owners to carry liability insurance and pay a fee to cover taxpayer costs associated with gun violence. The council is expected to consider that proposal this fall.
And do you notice that according to gun control advocates it's the gun that creates the violence and not the offender?
Mayor Liccardo said in 2019 that he wanted to make changes to the city's gun-safety ordinance, including mandating that retailers video-record firearm purchases. He said the adoption of the video recording regulation was delayed, in part, because of the pandemic.
San Jose joined Chicago and several smaller California cities in requiring the videotaping of gun sales. Walmart — the nation's largest gun seller — began voluntarily videotaping gun sales in 2008.
Gun-rights advocates, such as the Sacramento-based Firearms Policy Coalition, quickly slammed the new ordinance, calling it "outrageous and unconstitutional."
The organization added that it "will not hesitate" to challenge the city's policies in federal court and "take every possible action to block their enforcement."
They went on to say that "This Orwellian requirement would be rightly, universally opposed, were the City to impose similar video and audio-recording mandates in mosques and churches, book stores, or abortion clinics."
Speaking to some privacy concerns, City Attorney Nora Frimann said most retail stores already have some sort of surveillance system. The new law merely requires them to take an extra step to capture audio as well and to retain the videos for at least 30 days, giving law enforcement the opportunity to collect evidence they might need to solve certain gun crimes.
The ordinance also bans the sale of guns or ammunition from residences in San Jose, mandates a license for gun transfers or sales, and requires sellers to annually maintain an inventory of firearms and ammunition.
Under the ordinance, gun retailers must train employees to question and determine whether each potential customer is attempting to buy a firearm for another person. They also must display signs with information about gun laws, suicide prevention and domestic violence. Businesses will have three months to comply with the new rule.
There is one sign you need to know and it's the sign that says Smokin Gun Worx.
Smokin Gun Worx buy sell or trade, shoot, shop or train, you can do it all at Smokin Gun Worx.
Smokin Gun Worx 8785 North Baileyville Road, Forreston, Illinois.
For the Gun Doctor I'm Tim Bivins.
8785 N Baileyville Rd
Forreston, IL 61030
9 am - 7 pm
Monday & Friday
9 am - 5 pm
Tuesday, Wednesday & Thursday
9 am - 3 pm
Saturday & Sunday