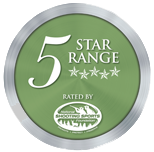 All Things Smokin Gun Worx
By Richard Pearson The talking heads in Washington including government types, media mouthpieces and so-called experts are claiming the war in Afghanistan is over.  These people have lied so much that they are believing their own lies.  This war is not over.  This is...
read more
Experience it for yourself.
8785 N Baileyville Rd
Forreston, IL 61030
9 am - 7 pm
Monday & Friday
9 am - 5 pm
Tuesday, Wednesday & Thursday
9 am - 3 pm
Saturday & Sunday